FirePro® Care and Maintenance
Under normal temperature and humidity conditions, latex and oil-based paints, as well as water-and solvent-based stains, can be used with FirePRO® brand fire retardant treated wood. If prolonged exposure to high humidity conditions is expected, special surface preparation procedures including the use of an appropriate primer are recommended. Before application of any finish, the wood surface should be lightly sanded, cleaned and dry. For best results, always follow the coating manufacturer's label instructions.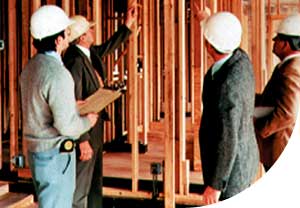 Typical joining cuts, end cuts, and drilled holes will not adversely affect the fire performance of FirePRO® brand fire retardant treated wood and no field treatment is required to maintain flame spread ratings. However, ripping or milling of FirePRO® FRT lumber is not permitted, as these operations could adversely affect the surface burning characteristics. FirePRO® fire retardant treated plywood can be ripped as required.